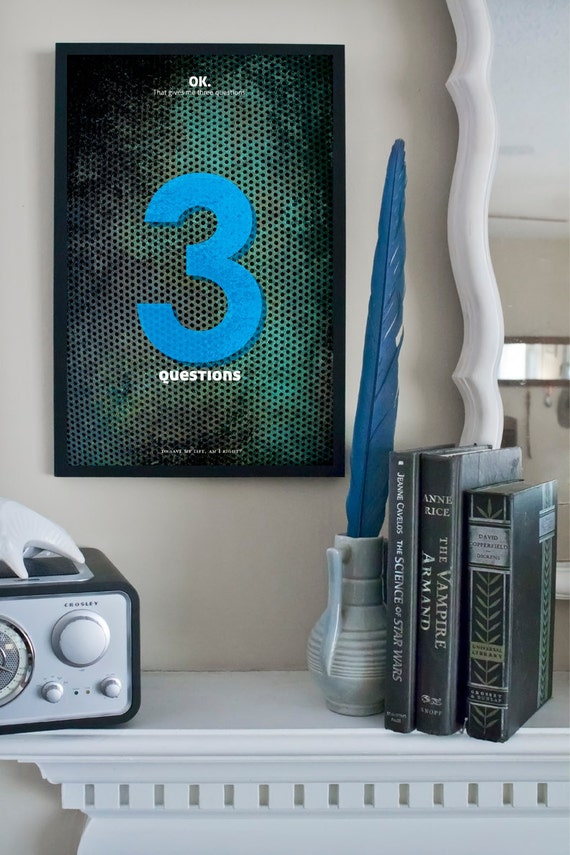 In celebration of the Universe-spanning adventures of the one and only(give or take 10 regenerations) Doctor Who, his companions, and the excellent writing of Science Fiction's longest-running television series in history, I present these Typographic Art prints. Part of what I hope will be a grand series of posters which take a line from the show and expel the atmosphere onto paper. I like to represent danger, humor, adventure, drama, etc. through bold textures, lighting effects, atypical coloration, and sharp contrast. Each poster should evoke for the viewer the same feeling they had at the moment they experienced it through the show.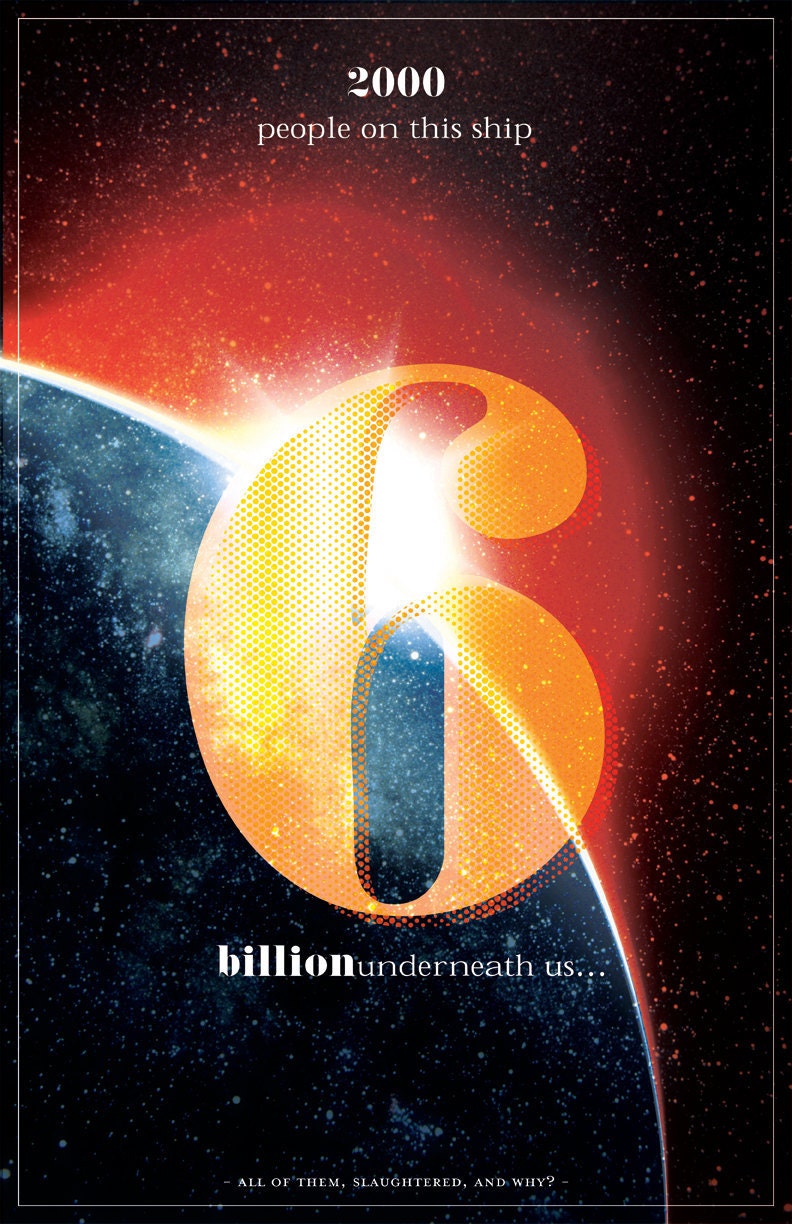 When I look at the print from Voyage of the Damned, I get the sense of danger and apprehension from the blown out colors as well as a starry-eyed hope and reassurance that the Doctor always saves the day brilliantly through the expanse of space and the light over the horizon.
The work also is meant to over and over again show the sheer impossibility of beauty and danger that makes up this man's life. He's seen and done more than possibly any other creature in the Universe — with the exception of the Face of Boe–and he needs to be celebrated and awed for that feat.